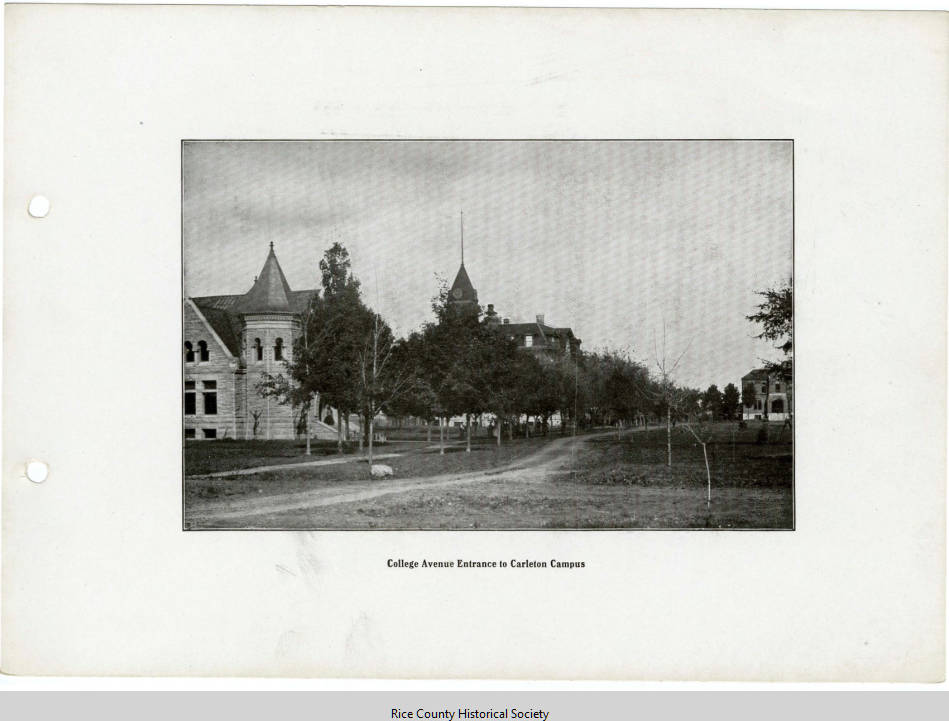 Take a minute to check out the 22 new items we've added to the Northfield History Collaborative from the Rice County Historical Society! Here are a few highlights:
Included are memo books from 1928 and 1929 that were passed out to college students, featuring advertisements from Northfield businesses. At the bottom of a city business directory is written "Try in Northfield first" — even then there was a "shop local" effort!
Also among the items are several papers written decades ago by members of the Rice County Historical Society about Northfield's history. One paper in particular is a memoir of pioneer Charles Taylor. Here, he remembers the thousands of passenger pigeons that used to come through the area, and how tasty they were.
If you have any interest in the old Northfield Farmers Mercantile & Elevator Company, here are dozens of pages of annual reports and financial statements as old as the 1890s.
Take a look at the Northfield of 1903 in this souvenir booklet.  There are 34 pages of photographs of campus buildings, businesses, and homes of prominent Northfielders. Among my favorites are this view into the Carleton campus, which makes it easy to compare then and now,  the immense brick Minnesota International Order of Odd Fellows Home, precursor to Three Links,  and the old Washington School — the building before the one that become City Hall. Does anyone know where this electric light plant would have been?
Many thanks to intern Rachel Wiers for her hard work on this project!
Please excuse the errors if you are trying to read our old blog posts. We hope to have them fixed soon.